---
2023-02-02 15:50:05
2023-02-02 15:50:01
2023-02-02 15:49:56
4597069
---
💚 1 year using Matrix
In the FSFE we started using Matrix last year. Since then we enjoy interactive chats in a privacy-friendly way. Join our main community room #
community
:fsfe.org
https://fsfe.org/news/2022/news-20220202-01.html
Fun fact: The state of France also uses Matrix. @
matrix
The FSFE is eager to support its community with diverse Free Software communication channels. We are happy to announce that we have recently added Matrix t...
FSFE - Free Software Foundation Europe
---
2023-02-02 15:49:57
2023-02-01 18:13:33
2023-02-01 18:12:57
4592103
---
#
Fedilab
3.16.4 has been published in beta.
Added:
- Cache home timeline in background (default disabled -> New settings category and it is per account) / you can change the frequency (default every hour)
- Auto-fetch missing messages for the Home (default disabled -> in Settings > Timelines)
- Automatically switch between tabs when searching
Fixed:
- Some crashes
---
2023-02-02 15:49:44
2023-02-01 04:14:56
2023-01-31 16:40:51
4588219
---
TL/dr verion of the review from @
gwensnyder
:
"Post is pretty, and also pretty boring. Mastodon is promising and free from corporate rule, but also a bit unwieldy. Both need some serious culture fixes to appeal to marginalized communities. But at the end of the day, #
Mastodon
is the platform with real transformative potential. While Post will be another corporate platform run on the whims of yet another rich white guy, Mastodon is a network made by and for users...."
https://jezebel.com/twitter-elon-musk-post-mastodon-pros-cons-1850052990
An antifascist researcher gets the vibe of each Twitter alternative, just in time for Elon Musk to make another terrible decision.
Gwen Snyder (Jezebel)
This entry was edited (
2 days ago
)
---
2023-02-02 15:43:13
2023-02-02 10:59:56
2023-02-02 10:56:48
4596274
---
Radio Free Fedi is an online radio station playing music, spoken word and other audio content made by people on the Fediverse. You can listen at:
➡️
https://radiofreefedi.net
It's all Fedi all the time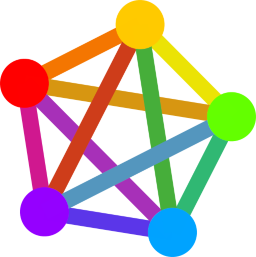 To submit content or to follow the project, see the official account at:
➡️ @
radiofreefedi
Take a look people, this is proper grassroots loveliness! ❤️
#
Fediverse
#
Radio
#
InternetRadio
---
2023-02-02 15:35:18
2023-02-02 15:33:54
2023-02-02 13:40:18
4597032
---
Content warning: NSFW:Nudity
---
2023-02-02 15:30:56
2023-02-02 03:47:12
2023-02-02 03:47:09
4594191
---
In response to a troll, I shared the latest energy mix numbers. And folks - I didn't realize we were this far already!
Anybody who still says crap like "you mean your coal-powered car?" is just woefully misinformed.
I mean, I knew that, but I didn't realize it was quite this extreme.
https://www.eia.gov/tools/faqs/faq.php?id=427&t=3
---
---
2023-02-02 15:29:38
2023-02-02 01:02:30
2023-02-02 01:00:18
4593570
---
I finished some 22 minutes of the last part of TROM II. This was a lot faster than I imagine but I worked a lot too. I feel a bit tired 😁. And I am a bit stuck at the moment 😁.
So maybe I'll take it easier for a few days. Th next 5 or so minutes I should finish in less than a week.
In a way I thought "what if I finish it this month" haha. But then I should not put so much pressure on me. I want to make it very good.
In any case, it is February now and I've already finished 22 minutes out of perhaps 1h, 1h and a bit, of this last part. I think 2 months is more than enough for me to finish it. So, before April. Then in April to do the final edits for the entire thing. And in May to manage to create a trailer and get it ready for the release.
It is looking very promising. ;)
This entry was edited (
15 hours ago
)
---
2023-02-02 15:15:41
2023-02-02 15:15:41
2023-02-02 15:15:37
4596991
---
2023-02-02 15:13:58
2023-01-31 20:19:23
2023-01-31 20:19:00
4586123
---
We would like your feedback about issues you get with the remember position in timelines and the fetch more feature.
Please, if you are concerned try to describe as much as possible when it occurs. Thank you.
---
2023-02-02 15:11:19
2023-02-02 15:11:10
2023-02-02 15:10:11
4596963
---
I just noticed that my Rainbow Dash Cookie picture became the header of yesterday's Rainbow Dash Day 2023 Open Art section. I honestly didn't expect that to happen, but yay
(
https://www.equestriadaily.com/2023/02/rainbow-dash-day-2023-open-art-all.html
)
My Little Pony: Friendship is Magic News, Brony and bronies, my little pony merchandise, pony art, pony music, pony media
www.equestriadaily.com
---
2023-02-02 15:06:04
2023-02-02 15:06:04
2023-02-02 14:47:35
4596942
---
When I was little my grandmother tried to teach me a #
Yiddish
folk song, except obviously I couldn't understand the lyrics and she wasn't a very good singer so I don't really know the tune, so all I've got is "something...maidale...something...dansen...something something something". That's probably not enough to go on but if anyone has any ideas about where I might find the rest, I'd really appreciate it 😅 #
mazeldon
---
---